Clinical Services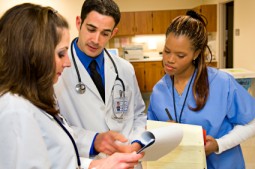 In today's ever-changing healthcare industry, one constant is the expectation of quality patient care. At the core of a truly successful facility are sound clinical and operational practices. PMC provides the expertise needed to ensure operational efficiency is maintained without compromising quality or patient/physician satisfaction. Partnering with PMC allows your organization to keep clinicians working with the patients, not the paperwork.
Finance/Accounting
Whether you are a start-up organization, or are looking for a change in management of your accounting functions, PMC will provide the necessary tools to bring clarity to your financial picture.
PMC provides Feasibility Studies and Pro formas for de novo facilities and can provide financial projections for adding a new partner to your ASC, beginning a new service line, or provide projections for a potential sale or acquisition.
For mature entities, PMC provides full service bookkeeping and accounting duties including Payroll Processing, Accounts Payable Processing, Financial Statement Preparation, Monthly and Quarterly tax preparation, Budgeting, and PMC will serve as the liaison for your audit and income tax engagement.
Browse Further: