Revenue Cycle Management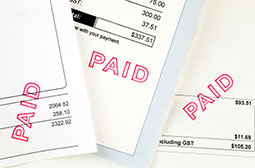 When PMC is your partner for your Revenue Cycle Management (RCM) process, we take responsibility for overseeing several functions such as, point-of-service cash collections, registration, coding, billing, A/R follow-up, self-pay collections, and payment posting. Our revenue cycle team is made up of professionals who focus primarily on managing costs, increasing revenue, and handling risk. PMC is able to offer superior service and implement best in class revenue cycle management procedures that reduce costs and generate greater revenue for your organization.
PMC offers excellent customer service to patients when working through billing and payment procedures. The staff at PMC understands the importance of providing great customer service, and will take the time needed to answer any patient questions regarding billing and payment procedures.
Browse Further: