Turnaround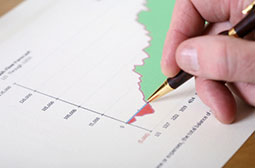 Your facility provides top notch clinical services and your volumes continue to increase but your cash flow has not increased with the improved volumes. You are working harder for less money and this has become a trend. What can you do to improve this situation?
PMC, through numerous site visits to clinics and surgical facilities, has determined that there are typically three major stumbling blocks to financial success. In order of importance, the stumbling blocks are:
Accounts Receivable (Revenue Cycle) Management
Expense Management
Organizational and Governance Structure
Healthcare coding and billing is becoming increasingly complex. Not only is the regulatory and compliance landscape changing on a weekly basis, but the tools necessary to provide for a streamlined revenue recovery process are also changing on a regular basis. The PMC revenue cycle management department is a team of dedicated experts who can advise you on all aspects of the revenue cycle management process. This includes consulting to improve coding, advise on the appropriateness of your charge master, perform a managed care contract review, improve policies and procedures, and advise on the structure and optimize operational efficiencies of your Accounts Receivable staff.
When it comes to expense management, PMC will assess staffing and supply expenses to determine if they are at appropriate levels as well as provide solutions to address any identified issues.